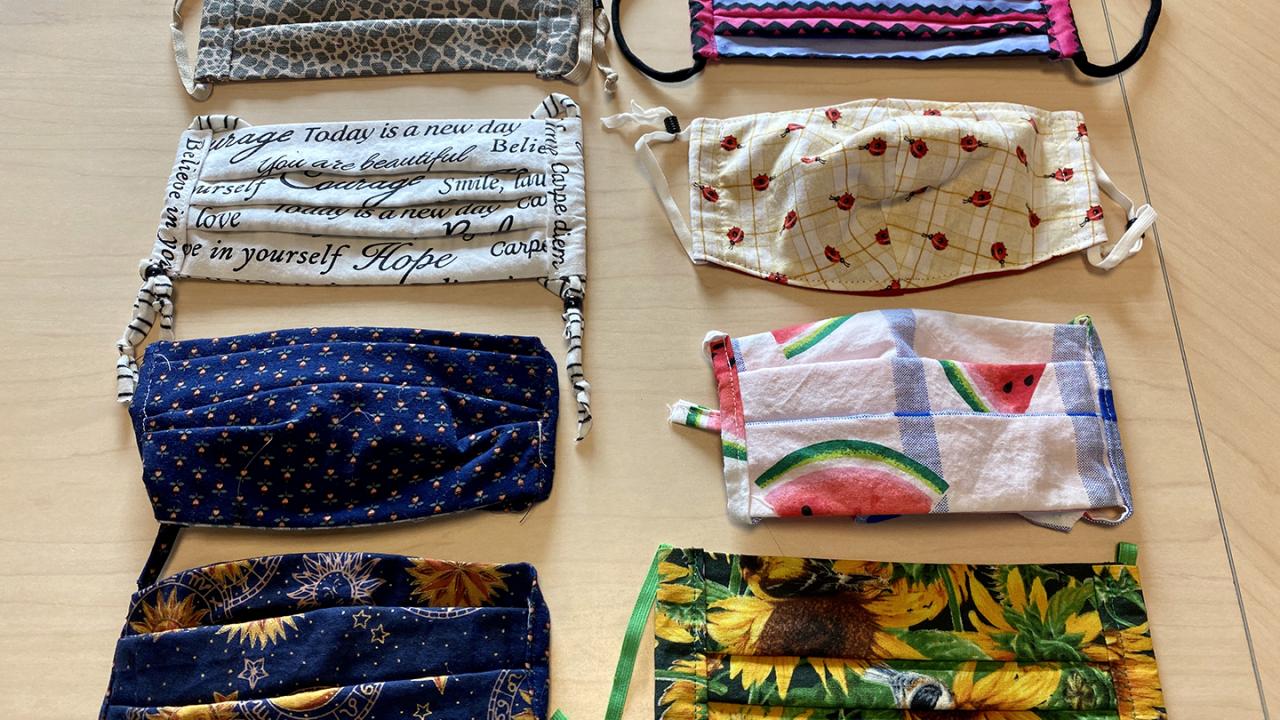 On a recent trip from Woodside to Davis to help her son Brendan, a junior Human Development student, move out of his apartment, Heather Green also brought along 45 hand-made cloth face coverings to donate to the campus.
The face coverings are the work of volunteer costume makers at Peninsula Youth Theatre of Silicon Valley, a non-profit theater company that Brendan was involved with as a youngster. Green still volunteers with the group of about a dozen women, which has made close to 1,600 face coverings over the past six months, donating them to places like Stanford University Medical Center, the Veteran's Administration, the Redwood City Detention Center and nursing homes in the Mountain View area and beyond.   
With two sons at UC Davis – her older son Justin is a fourth-year Animal Science major – Green reached out to UC Davis Environmental Health & Safety and was then connected with Supply Chain Management to make the donation. The face coverings will be added to the campus' Centrally Funded PPE program, which provides masks for on-campus workers to departments free of charge.
"I don't care who gets them, if I can do something useful and get rid of all this fabric, that makes my husband happy," Green said. "My thing is just getting them out to whoever needs them."
As The Peninsula Youth Theatre prepares to move its performances online, costume volunteers continue to churn out the face coverings. Green is planning to donate another batch to UC Davis later this month.