This page provides some of the screens that will be used to process purchases in Aggie Enterprise. We will continue to add new screens as they are developed.  Visit the main Aggie Enterprise page for more information.

Setting Requisition Preferences: This screen will be used to identify a default delivery location and your frequently-used account(s). The data identified on this screen will default on the Requisition.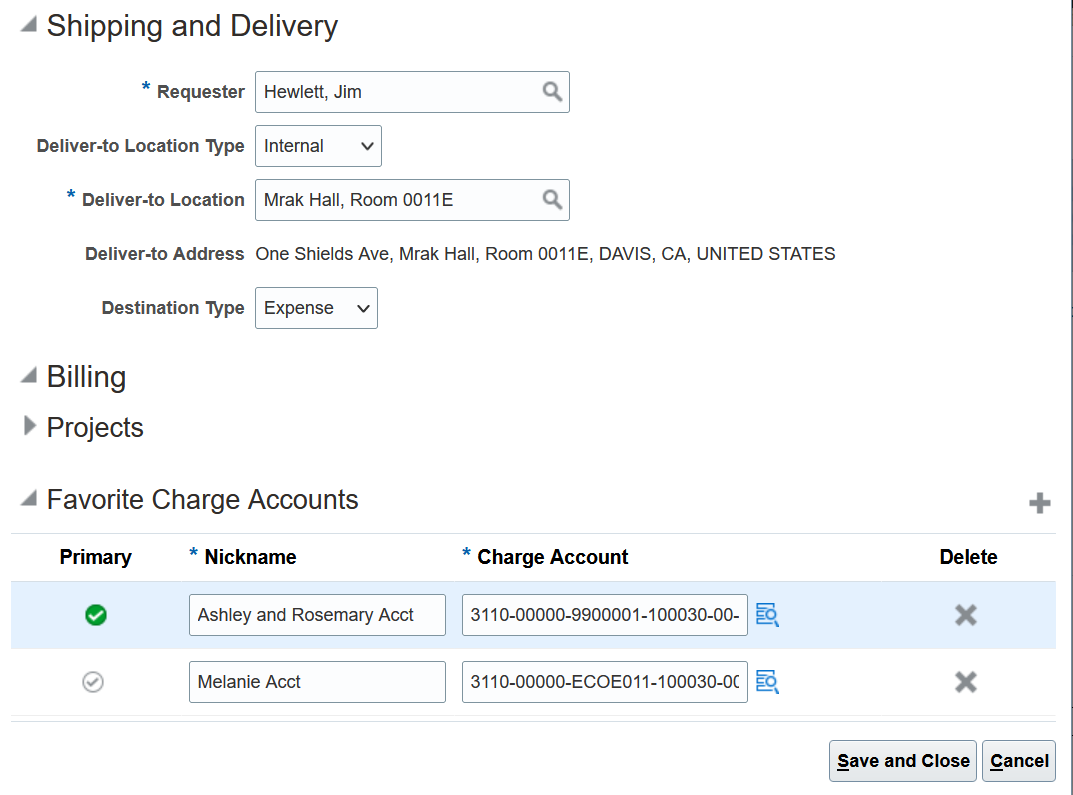 Shopping Options: This includes catalog shopping with punch-out catalogs and Requisition and Agreement Request options.  The available options will be based on the type of role and your assigned department.

Requisition: This is where you identify the supplier, requested product or service and quantity.  If applicable, you can also cite and purchase against an existing purchase agreement.

Requisition Options:  You can use a previous Requisition to create a new one (Duplicate), Edit, Cancel, or Withdraw a Requisition currently in routing.

Requisition Searches:  The Manage Requisition screen allows you to search for Requisitions you or others have created, view the current routing status, and see the associated Purchase Order (if created).