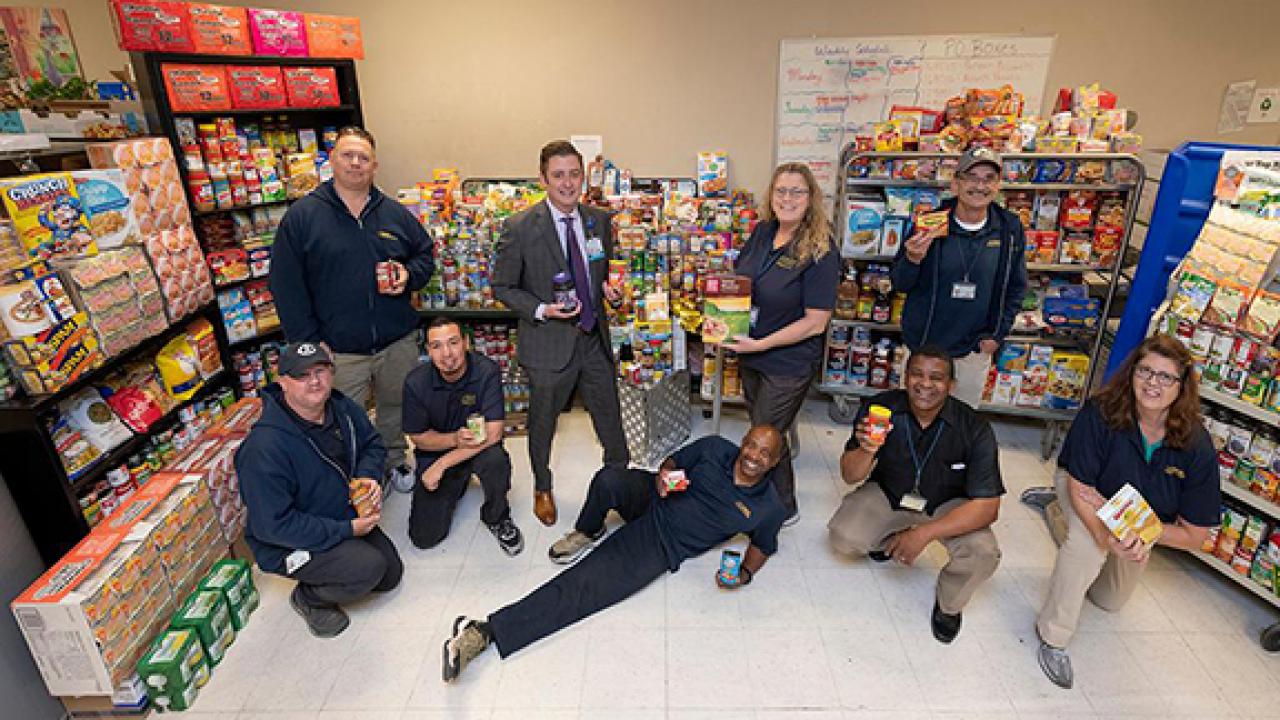 Donating to the 16th Annual Supply Chain Management Food Drive is easy!  Just follow the instructions below...
How to Donate
Simply leave canned food and dry goods with your outgoing mail.
Working remotely, but still want to give? Items can be dropped off at:
615 Hopkins Dr. on the Davis campus, weekdays 8 a.m.-4 p.m.
7301 14th Ave. at UC Davis Health in Sacramento, weekdays 8 a.m.-5 p.m.
---
Symptom Survey and Mask Required
Please remember that a completed Symptom Survey is required before entering a university facility.
Don't forget your face mask!
---
Suggested Items
Canned meat, fish and soups
Canned ready-to-eat meals
Canned vegetables and tomato products
Peanut butter (plastic container)
Iron-rich cereal (45% or more of daily value)
100% fruit juice (48 oz. or less plastic bottles)
Canned fruit (in juice)
Dry beans (any type)
Enriched rice or pasta
Powdered milk
Ramen
Boxed macaroni & cheese
Powdered milk formula
Baby formula (Similac, Enfamil, etc.)
---
Donations to Benefit
Rose Family Creative Empowerment Center
The Pantry at UC Davis
---
This information is also available in the referenced flyer.  As always, thanks for your support!