Improvements to the AggieExpense user interface are LIVE!  This page highlights the changes that will make your travel and entertainment processing easier, quicker, and hopefully more intuitive, too.

Check out the
PowerPoint
highlighting the new features
.
The changes to the user interface in AggieExpense do not affect overall functionality or change how requests or reports are processed in AggieExpense, but hopefully make it easier to complete travel requests and expense reports.  NOTE: The card application changes are tentatively scheduled for early 2023.
---
Summary of Overall Changes
New name, AggieExpense, reflects the diversity of transaction types that can be processed in the system, including, but not limited, to travel processing
URL aggietravel.ucdavis.edu will continue to be available for accessing the system, along with aggieexpense.ucdavis.edu; travelhelp@ucdavis.edu and expensehelp@ucdavis.edu can be used to access the Travel and Expense Help Desk.
Cleaner, more streamlined screens
Larger fonts with easier to read text
Larger fields making it easier to search for and enter data
Larger, easier to use buttons
Required fields indicated with an asterisk (*) for easier identification
Approval screens have not changed. The look and feel of the approval screens remains the same.
In addition,

the fax interface for uploading images and attachments to expense reports or invoices will be retired (inactivated) as of October 1, 2022.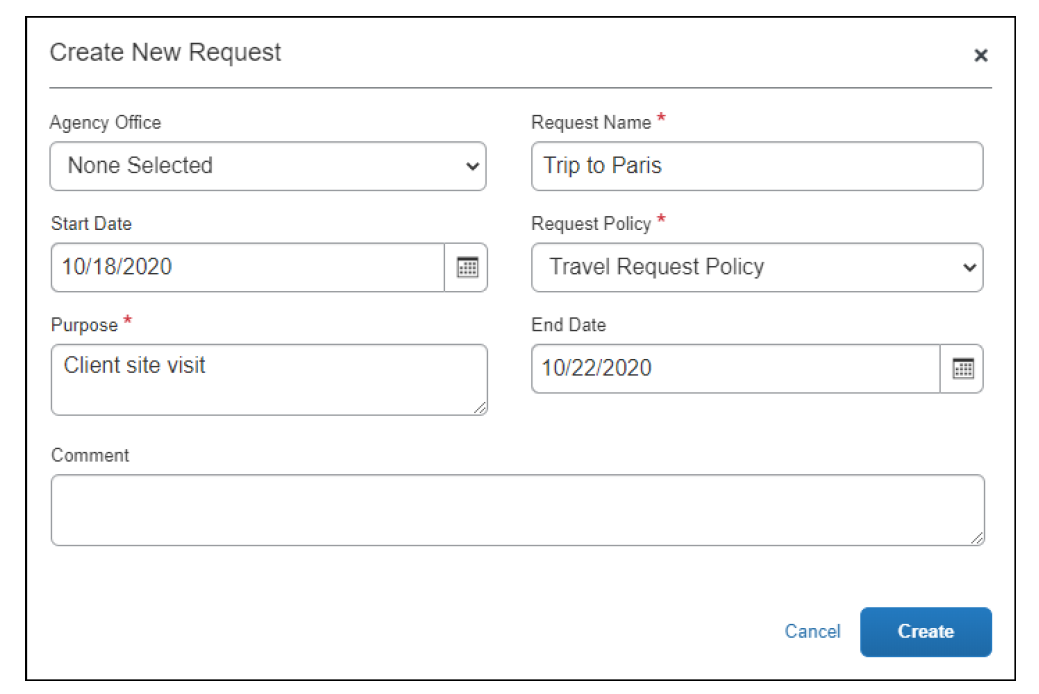 Alerts and warnings more prominent, making it easier to identify what fields need attention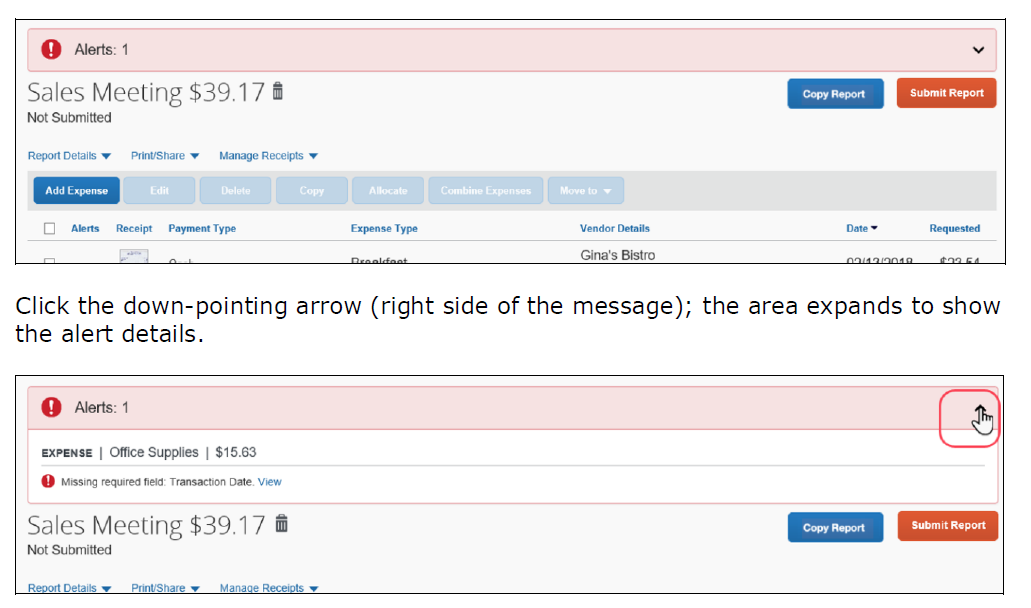 Easier to save and use default and favorite account(s) on Travel Requests and Expense Reports

---
Travel Request Changes
"Cash Advances" is now under the "Expected Expenses" section, making it easier to complete a cash advance request when completing a travel request.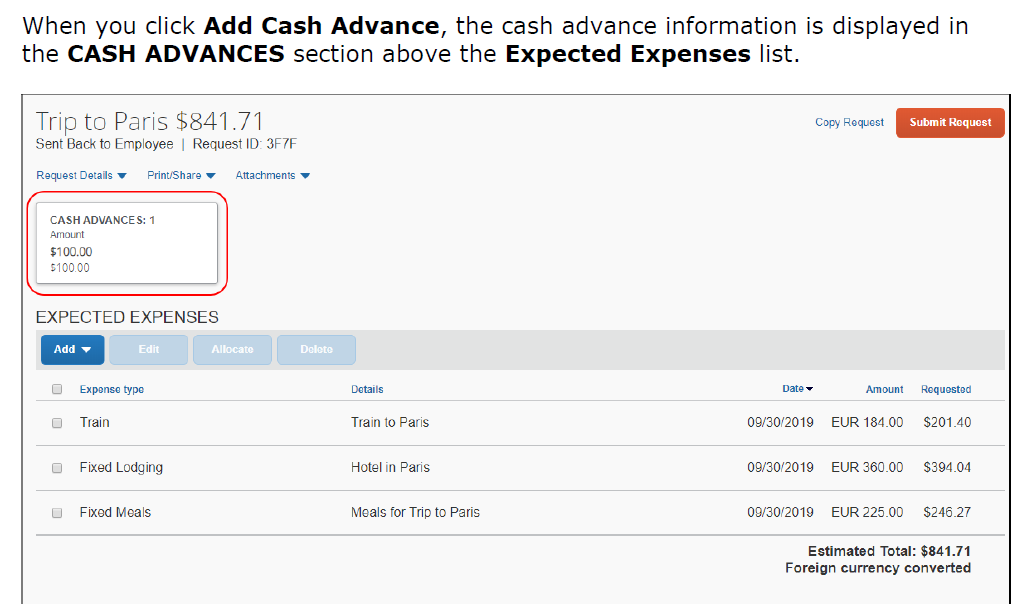 ---
Expense Report Changes
New link to "Create from an Approved Request" makes it easier to pre-populate expense report with data from approved Travel Request.
Receipt image functionality is more prominent, making it easier to upload receipts and easier for approvers to confirm that receipt data matches report information.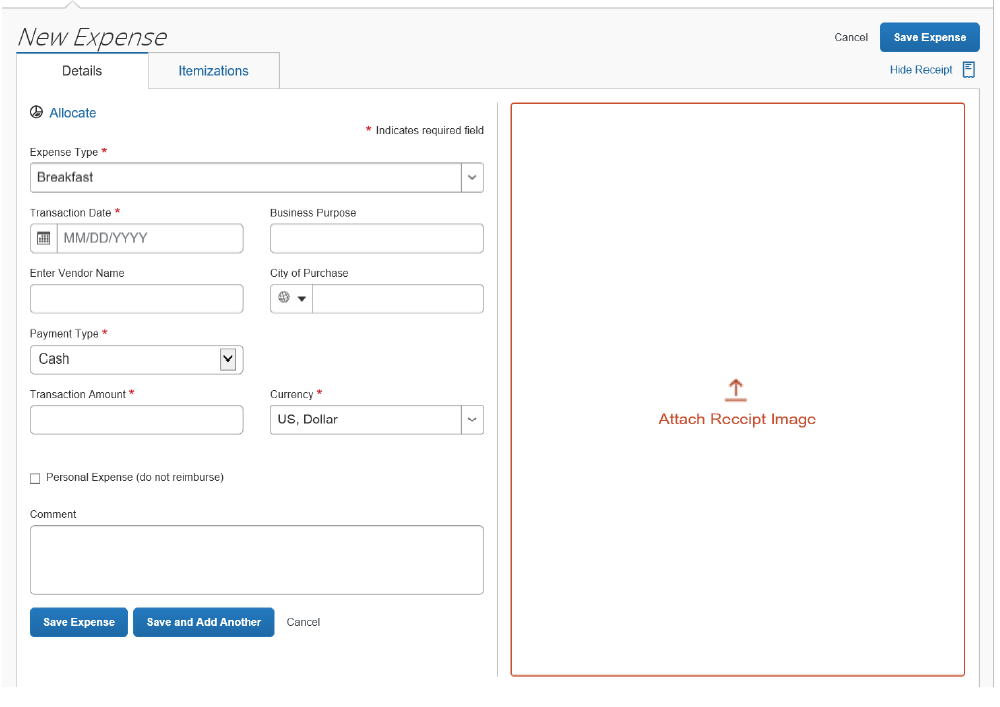 ---
Report Key Changes
In order to ensure appropriate security, Concur has determined that the Report Key should not be exposed publicly. 
The Report Key no longer displays as it has previously.
That being said, the Report Key is still available in several locations:
AggieExpense processors can still run the FIS Decision Support AggieTravel Report Lookup (419) report to see all the report information, including the Report Key.
When approving reports,

AggieExpense approvers can still

see the Report Key. 
---
New Card Application and Request Process Transitioning to AggieExpense
Early in 2023, the process for applying for a new Procurement Card or Travel Card will be moving to AggieExpense.  Not only will you be able to apply for a card in AggieExpense, but you will also be able to:
Request a higher or lower dollar transaction threshold,
Close or cancel a no longer-needed card,
And, more to be determined soon!
---
Questions?
Contact travelhelp@ucdavis.edu with any questions on these user interface changes in AggieTravel, now known as AggieExpense.