Process and User Interface improvements are coming to AggieBuy on Monday April 6th, 2020.
The updated user interface changes will provide:
an easier way to shop from your favorite AggieBuy suppliers
improve the new shipping address request process
an overall more aesthetically pleasing user experience
In addition, we are working on a new and easier way to submit no cost agreements.  This change may be available a the same time as the above AggieBuy changes, or it may be released a bit later. We will keep this page updated with the latest information.
---
What are the Changes?
Main Dashboard Update:

Suppliers Organized by commodity type, making it easier to locate the type of supplier you need, along with a more Streamlined Header
User Interface Updates:

Changes include New Sidebar Navigation and Standardized Icons and an Updated Document Search
New Shipping Address Request Form:

The new online form will streamline the process of adding new shipping addresses to AggieBuy.  Department Administrators will have access to a tile on the AggieBuy main dashboard for requesting new shipping addresses.  Requests will be reviewed and approved by AggieBuy Help Desk staff.
New Request Form for Submitting No Cost Agreements:

New online form, accessible from a link in AggieBuy and on the Supply Chain Management website, will allow you to electronically upload no-cost agreements for review by Procurement & Contracting Services staff.   The no-cost agreements include catering or lodging agreements, software and online subscription agreements, credit applications, and non-disclosure agreements. This new process will allow non-KFS users to submit no cost agreements and not require the use of the KFS Purchase Agreement document for these types of transactions.
---
Main Dashboard Update/More Streamlined Header: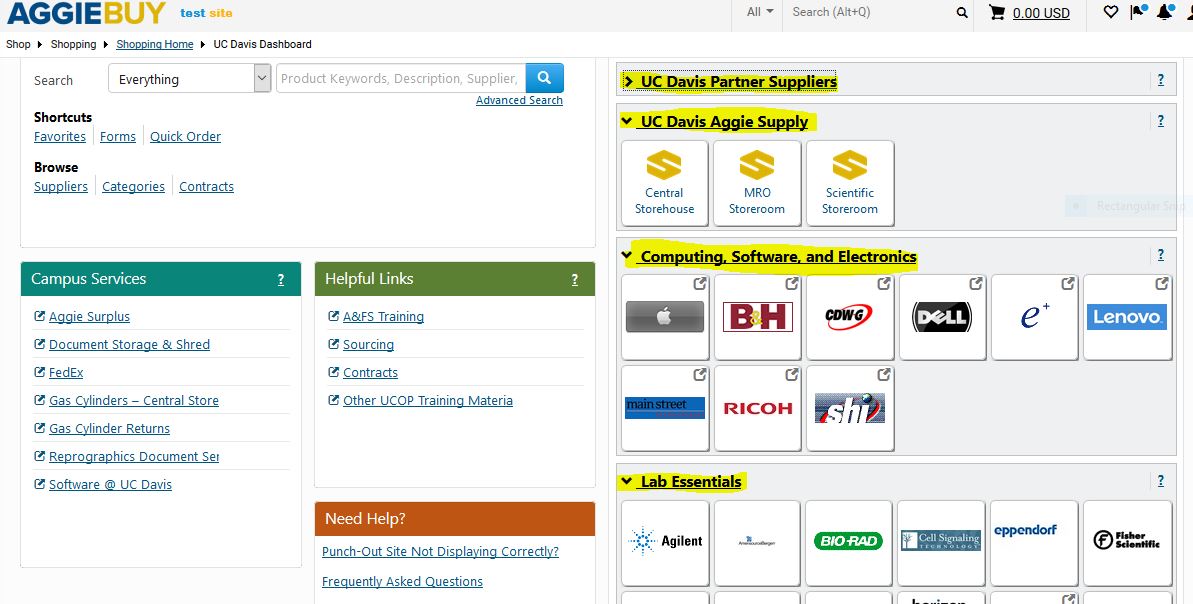 ---
New Sidebar Navigation/Standardized Icons: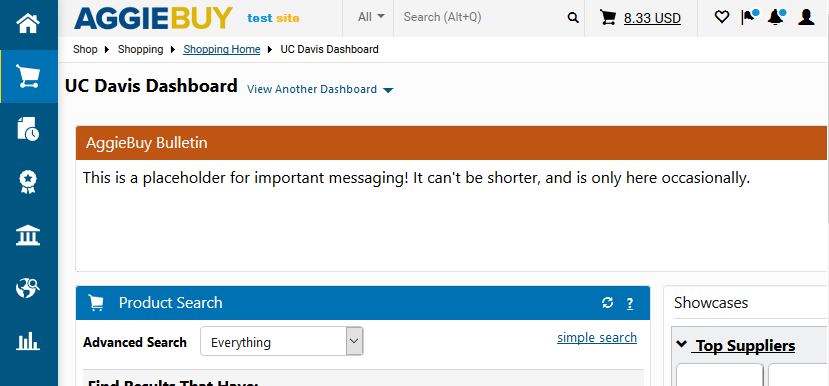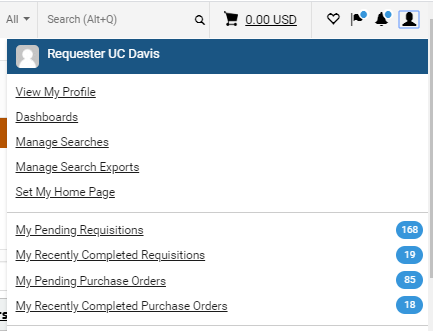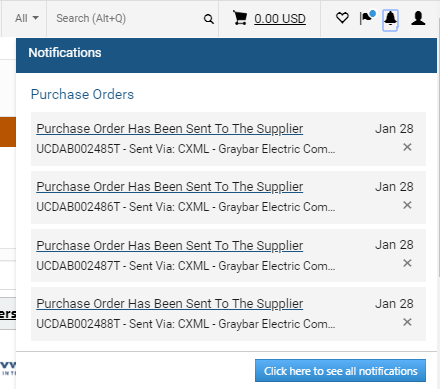 ---
New Document Search Screen: