Enhancements were made to the AggieBuy shopping interface in July 2021, including product display improvements, more customization options, and an overall "cleaner" look.
---
Changes to the Product Search Results
The enhancements to the product search screens ONLY apply to hosted catalog searches.  Punch-out catalogs in AggieBuy are not affected by these changes.
The search results now display more items across the width of the screen, allowing a shopper to view more products without needing to do as much scrolling.

If you prefer to view the product list as it displayed previously, you can click on the horizontal lines icon:

You will be able to identify the specific information you want to view by clicking on the sprocket icon in the upper right corner of the product search results: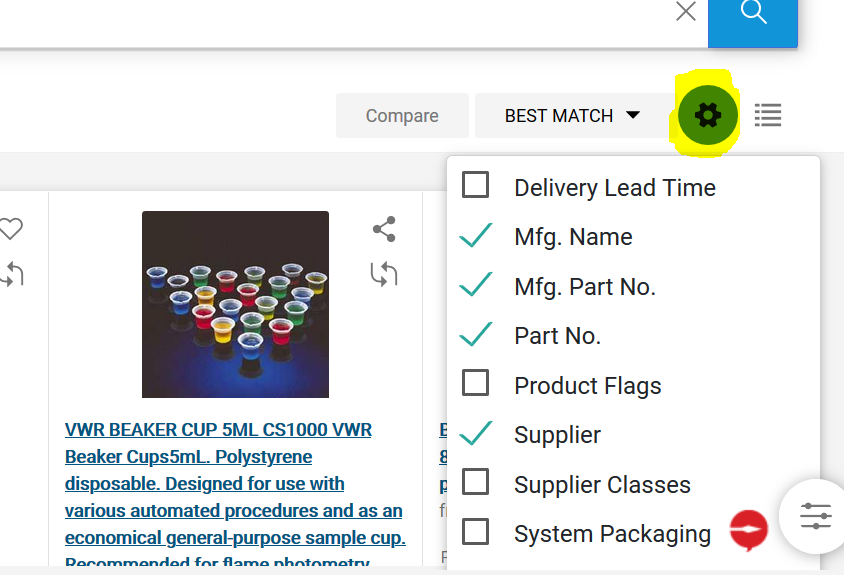 ---
Changes to the Check-Out Screen
The check-out screen now gives you the ability to see all of the relevant information on one screen at one time.  Clicking on the > symbol allows you to open up a particular section to view more specific details.

Eye Icon in Check-Out Screen
This icon will allow you to narrow down the information you wish to see, including viewing just the line item information, or the accounting line information. These options are helpful for AggieBuy approvers, including fiscal officers.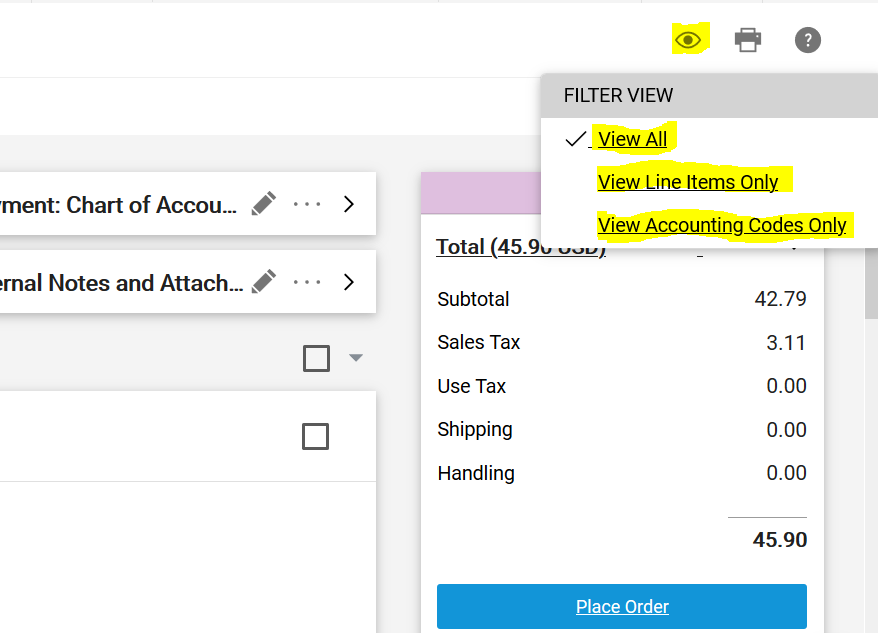 ---
Other Notes
The check mark or + (plus) or icon is used to save or commit a data entry.  For example, the check mark below is used to save a comment that you have entered.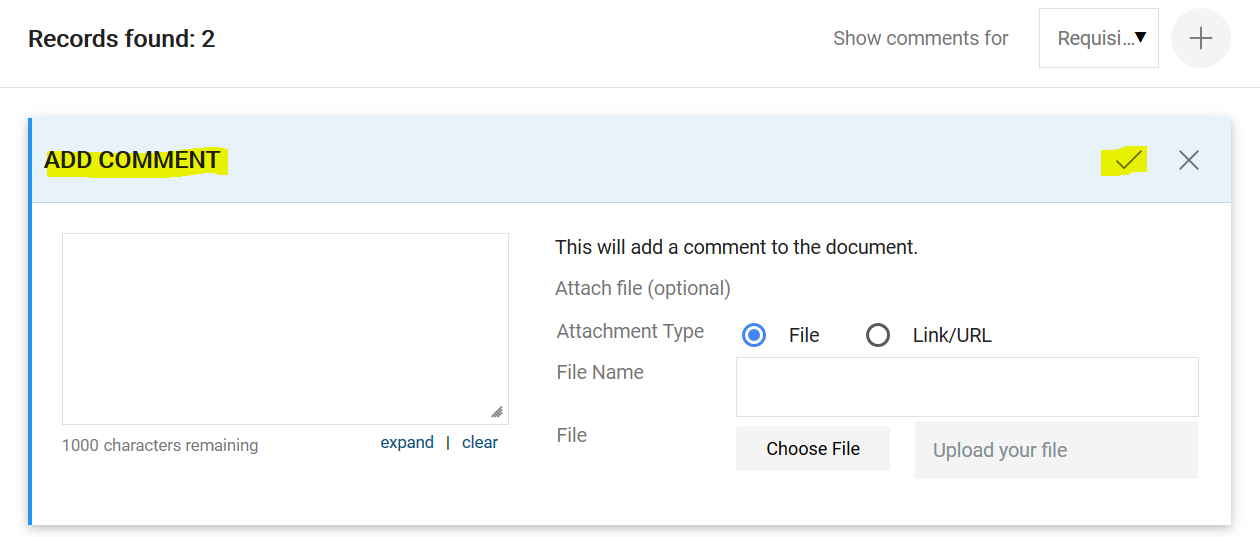 Or, clicking on the + icon below adds an account to your document.

---
Questions?
Questions should be directed to the AggieBuy Help Desk at ab-help@ucdavis.edu.