This page is regularly updated with the latest information on how Supply Chain Management is addressing COVID-19 (coronavirus) concerns.  Please visit the Finance, Operations and Administration COVID-19 operations information page for additional information.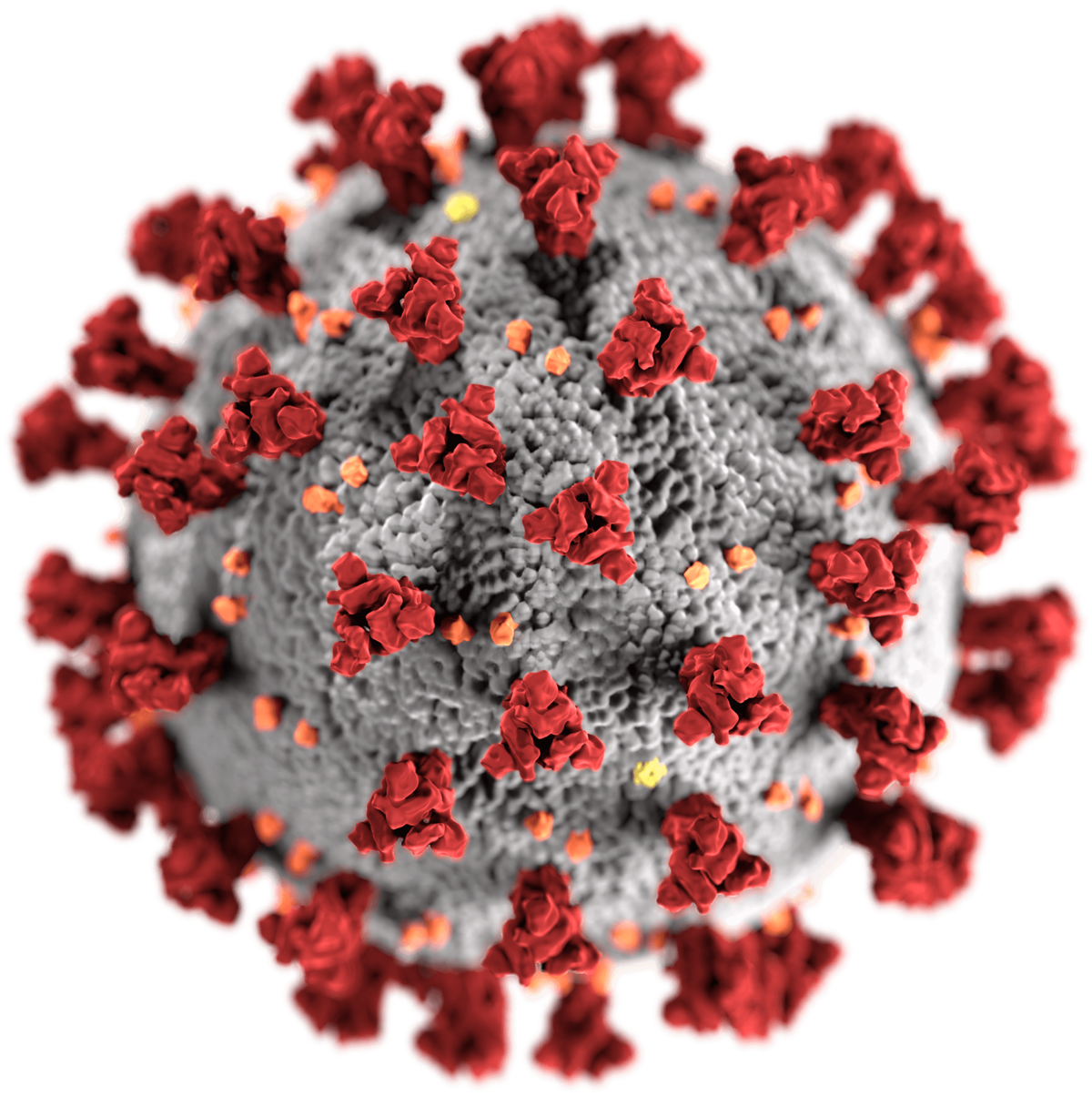 ---
Accounts Payable
At this time, most campus

mail

, which includes invoices, is being directed to the Hopkins Services Center. To help Accounts Payable process invoices, notify suppliers to:

Email any new invoices, with a valid Purchase Order # to invoicing@ucdavis.edu

Use the electronic invoicing platform, Transcepta. Suppliers can register directly at: connect.transcepta.com/ucdavis. This platform helps ensure that suppliers have provided all the necessary information to the invoice team.

ACH (Automated Clearinghouse) transactions continue to be paid daily, including any reimbursements to employees enrolled in direct deposit.

Paper checks are printed Tuesday through Thursday, and available for pick up at the Hopkins Services Center (Monday through Friday 8:00am-4:30pm).  No check printing is done on Mondays and Fridays.

Only check attachments scanned into the Kuali Financial System (KFS) will be included with disbursements – please do not mail attachments to AP.

Questions about invoices or payments should be directed to aphelp@ucdavis.edu.
---
AggieBuy
---
AggieSupply
The Central Storehouse at the Hopkins Services Complex is operating as usual. Hours are 8:30 a.m. to 12 p.m. and 1 p.m. to 5 p.m.
The MRO Store (Maintenance and Repair Operations) is operating as usual. Hours are 7 a.m. to 4 p.m., Monday through Friday for shopping and 7 a.m. to 3 p.m. Monday through Friday for receiving.  
The Scientific Store in Haring Hall is operating as usual, with the exception of PPE fittings for lab coats, which have been discontinued at this time.  Hours are 8 a.m. to 12 p.m. and 12:30 p.m. to 4 p.m. Monday through Friday, excluding holidays. 
---
AggieSurplus
The AggieSurplus store is closed until further notice.  However, the AggieSurplus team is currently processing department pick-up requests for surplus items.
SMASH the Stash, the Space Management and AggieSurplus Heroes pilot program, is on hiatus at this time. New and additional departments will be considered for this program at a later date to be determined.
---
Document Shredding
Pickup of documents to be shredded is currently SUSPENDED.

You may still bring documents to be shredded to the Hopkins Services Complex at 615 Hopkins Road during regular business hours, 8 a.m. to 12 p.m., and 1 p.m. to 4 p.m. The documents will be securely shredded, and you will be provided with electronic certification of destruction.
---
Financial Reconciliation
---
Mail Services
Campus Mail delivery is currently SUSPENDED.  NOTE: UCDHS Mail Services remains unchanged.
Although Campus Mail Services have been suspended, if your department is returning to campus, you should complete the Return to Campus Form to stop the holding of departmental mail at the Hopkins Services Complex.
Campus customers can drop off mail and/or retrieve mail at Mail Services will-call, at 615 Hopkins Road, from 8 a.m. - 4:30 p.m. Monday through Friday.  Outgoing U.S. mail delivered to the drop box locations by 2 p.m. Monday through Friday, or dropped off at Mail Services (Hopkins Services Complex) by 3 p.m. Monday through Friday, will be processed within the same business day.

Please work with suppliers to hold freight items that have been ordered, if those items are not already in the transportation chain, and are not of immediate need.

FedEx and other carriers will continue normal operations. If your department is closed, critical packages can be re-routed to Mail Services by contacting the carrier with your tracking number.

Normal FedEx and UPS express mail services continue as usual.

Bulk Mail Services are available on a limited basis.
Special Messenger for urgent mail is available. Requests will be considered on an ad hoc basis, based on staffing, and other considerations.
---
Personal Protective Equipment (PPE), Plastic Barrier, Sanitizer Stand, and Signage Availability
PPE Registration: The online PPE Registration Form is to be completed every two weeks by the department staff member who maintains the departmental PPE inventory, identifying the business need for the upcoming two weeks.  This registration form should be completed every two weeks, regardless of where the PPE is purchased.

This information is used by the Supply Chain Management

Data and Financial Analysis Team to identify trends in PPE supply and demand.  The data is used by Procurement and Contracting Services to plan for upcoming departmental needs.

PPE Available through Central Funding: Click on the Centrally Funded PPE tile in AggieBuy, under the AggieSupply header. 

ONLY items listed in this area of AggieBuy are available without a charge to the department.

It takes up to 3 business days to fulfill the Centrally-Funded PPE orders.  The majority of orders are will-called at 615 Hopkins Rd; when picking up the order, have your order number and department name handy.

The orders for the UCDH (Medical Center) campus are being delivered, as normal mail delivery continues there.

In order to observe the upcoming curtailment/winter holidays, orders for Centrally Funded PPE requested for fulfillment in January must be placed no later than December 15th. This will allow time for reviewing/approving the request before the curtailment and holiday period begins on December 21st.  Please remember to update the PPE Registration Form before the curtailment/holiday period begins.

PPE available from AggieSupply/Central Storehouse:

If you cannot locate the desired items in the Centrally Funded PPE catalog list, click on the desired PPE tile(s) in the AggieSupply section of AggieBuy.  

These items will be charged to your departmental account as usual in AggieBuy.

Other PPE Product Supplier Options: If AggieSupply/Central Storehouse does not have the PPE you need, the following suppliers also provide PPE products. We have temporarily removed their HOSTED catalogs, thus ensuring you are seeing the most up-to-date product availability in the respective punch-out catalogs. Any items, PPE, or otherwise, purchased from these catalogs will be charged to your departmental account as usual in AggieBuy:

Bio-Rad

Fastenal

Fisher

Grainger

Millipore Sigma

Office Depot

VWR

Creating Disinfectant Solutions: This option is for laboratory staff ONLY.  Learn how to create your own disinfectant solutions, if desired products are not available in AggieBuy or elsewhere. 
Sanitizer Floor Stands: Available from the HD Supply, Spectrum Chemical, Scientific Store, and Waxie catalogs.  These can be helpful for placing hand sanitizer in locations where customers and/or employees can safely access sanitize, while maintaining appropriate social distancing.
Plastic Shield Barriers: Available from the Grainger catalog.  These are the barriers that can protect customers and employees and help maintain appropriate social distancing.
COVID Advisory Signage: Options for downloading are available from Repro Graphics on the Campus Ready website.
UC Davis Branded Face Masks: Order form for employee face masks is available from Repro Graphics.
---
Procurement and Contracting Services
A pre-recorded 50-minute Pandemic Purchasing Practices webinar is now available for playback at your convenience.  Topics include Personal Protective Equipment (PPE) purchases, COVID signage and plastic shield barriers, guidelines for working at home and allowable expenses, and

a reminder checklist of required supporting documentation when submitting purchasing documents in the Kuali Financial System (KFS)

.  The webinar includes a searchable audio transcript, so you can search on specific keywords or topics if desired.
The university contract with Zoom can assist with all of your web conferencing needs.
The

Strategic Sourcing unit is working with university suppliers to ensure that items are available in the quantities and timelines required by departments. They are working with key stakeholders to increase the stock available in the central storehouses, including custodial supplies, disinfectants, and sanitizers, to meet the needs of public-facing departments.

Procurement Card Help Desk remains operational, with staff working remotely. New cards can be arranged for pick up at the Hopkins Services Center. Please contact pcardhelp@ucdavis.edu with any questions, or to request a temporary increase in a credit limit.  The default limit for Procurement Cards is $4999.99 per day.
When purchasing items for COVID-19 purposes, a brief statement of how the expense applies to COVID-19 should be entered in the Kuali document description or explanation field, or in the AggieBuy comments section of the AggieBuy requisition.  In addition, the Project Code COVID19 should be included.
---
Travel and Entertainment
The information below can help you best manage travel and entertainment transactions during the COVID19 pandemic:
UPDATED TRAVEL ADVISORIES FOR UC TRAVEL – click here

UC Davis academic and staff travelers are reminded to

register their trips.

If you booked your travel in AggieTravel, contact BCD to cancel and request a refund at 877-885-8632. If you booked directly with an airline or hotel, please request a refund directly from the airline or other vendors before doing anything further.

Refer to the travel agency contact information and emergency assistance information as needed.
Include the project code COVID19 on all allocations related to cancellations or disruptions from COVID-19.   Please review the Coronavirus Reimbursement page on the Finance and Business website for detailed instructions. 

Examples of expenses at or above $100 which should include the COVID19 project code:

Nonrefundable airfare, lodging, or entertainment expenses

Cancellation fees for airfare or lodging, even if the remainder is provided as a credit or refund

Re-booking fees for delayed trips or events

Reimbursement for a cancel

l

ed flight which provided a credit, if the credit is not expected to be used for UC business before its expiration

Registration fees and/or related expenses for trainings or conferences intended to prepare or assist with the COVID-19 response

Other expenses which would not have been incurred by the UC, if not for COVID-19

AggieTravel and Card Program Help Desks remain operational, with staff working remotely. Please contact travelhelp@ucdavis.edu with any questions.

---

Emergency Contact Information

| | |
| --- | --- |
| Business & Financial Services: https://supplychain.ucdavis.edu/contact/staff-directory/ap    |   |
| Michael Kuhner: Director | 530-383-9840 |
| Nancy Van Tassel: Accounts Payable, Checks, Payments  | 530-867-0492 |
| Vartan Vartkessian: Procurement Card (P-Card), Travel Card   | 916-812-8757 |
| Trevor Jha: AggieBuy, AggieShip, AggieTravel    | 530-867-0404 |
|   |   |
| Distribution & Logistics: https://supplychain.ucdavis.edu/contact/staff-directory/mail        |   |
| Phillip Lacey: Director | 530-752-9181 |
| Jennifer Carmichael: Mail Services, Central Receiving/Stores, Special Services, Bulk Mail Services, UCDH-Mail Services, Compressed Gases  | 916-730-2252 or 530-752-6686 |
| Chris Honan: Scientific Store, Central Storehouse, MRO Store, Chem-Stores | 530-752-0638 or 650-438-7407 |
| AggieSupply: https://supplychain.ucdavis.edu/procure-contract/aggie-supply |   |
|   |   |
| Repro Graphics: https://reprographics.sf.ucdavis.edu/about-us |   |
| Christy Pearce: Director | 530-219-9159 or 530-754-1010 |
|   |   |
| Procurement & Contracting Services: https://supplychain.ucdavis.edu/contact/staff-directory/pcs   |   |
| Steven Kobayashi: Associate Director | 530-754-1372 |
| Matt Theodore: Procurement | 530-754-1365 |
| Victoria Chege: Business and Revenue Contracts | 530-754-1371    |
|   |   |
| Strategic Sourcing: https://supplychain.ucdavis.edu/contact/staff-directory/strat-sourcing |   |
| Mike Morgan: Associate Director | 530-219-3147                  |
| Julie Alvarez: Strategic Sourcing Buyer | 530-752-5134 |